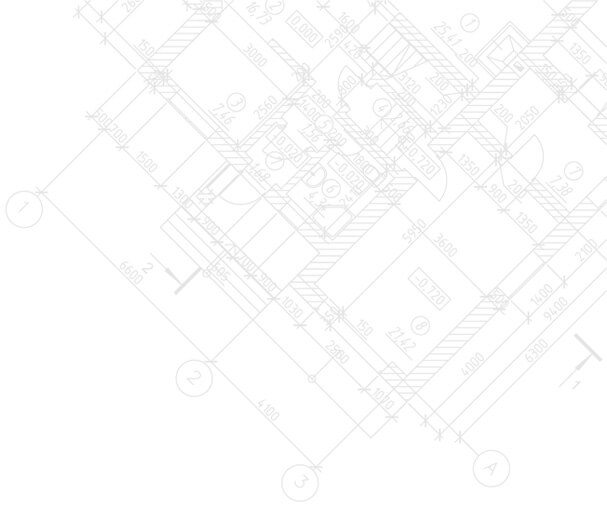 AMARIYA HUA HIN
Villas & Master Plan

No matter where you look, here everything seems a little bit "BIGGER" than usual, the plots measure at least 700 - 750 square meters.
The 261 m² of our smallest villa are devided into two bedrooms, two lavishly large bathrooms, a stylish, but also comfortable living area, the European high-tech kitchen and an elegant dining area.
The 90 m² terrace offers space for a shady lounge area for sun loungers and parasols and the 10 X 3.8 m infinity swimming pool for refreshing.
For those who prefer something bigger, opt for the 336 m² villa with three bedrooms, three bathrooms, guest toilet, living and dining room, a monumental kitchen area and a nearly 80 m² large terrace with a impressive 12 X 3.8 m infinity pool.
A lovingly designed garden, generous car port and an exclusive parkland frame the whole community.
But it's not just the unique architecture, it is also the thoughtful concept for saving energy with extra thick outer and inner walls, covered terraces and a combination of dirrerent angled roofs, which make our villas special.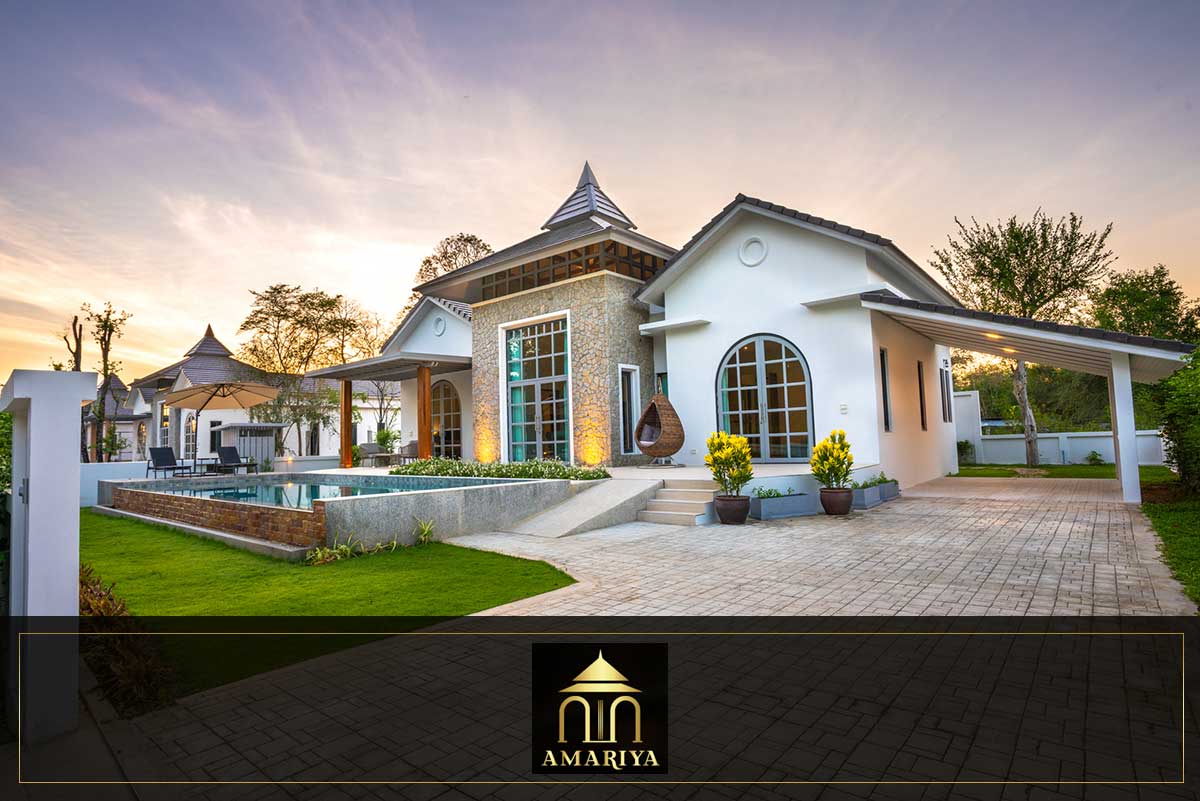 OF COURSE YOU CAN INFLUENCE THE DESIGN OF YOUR VILLA.
---
MASTER PLAN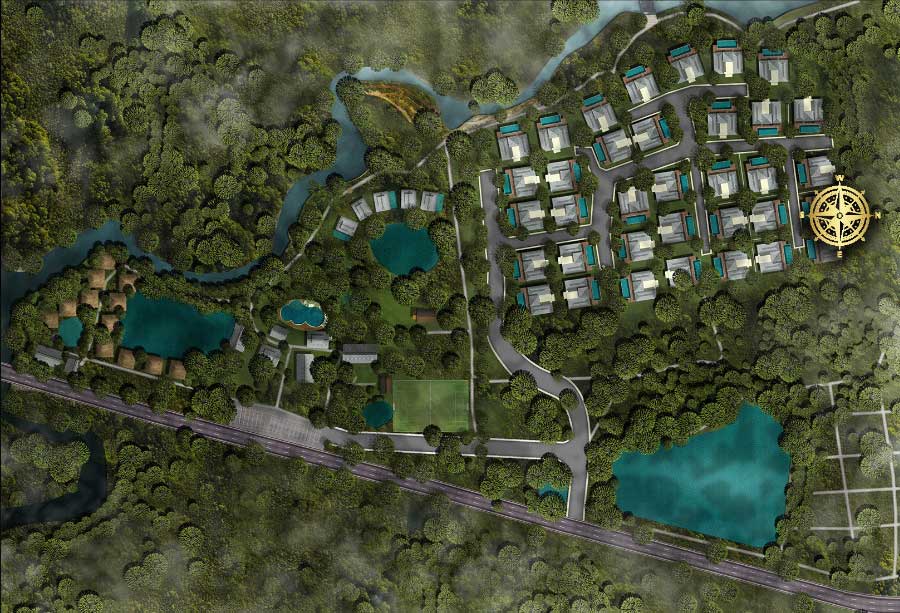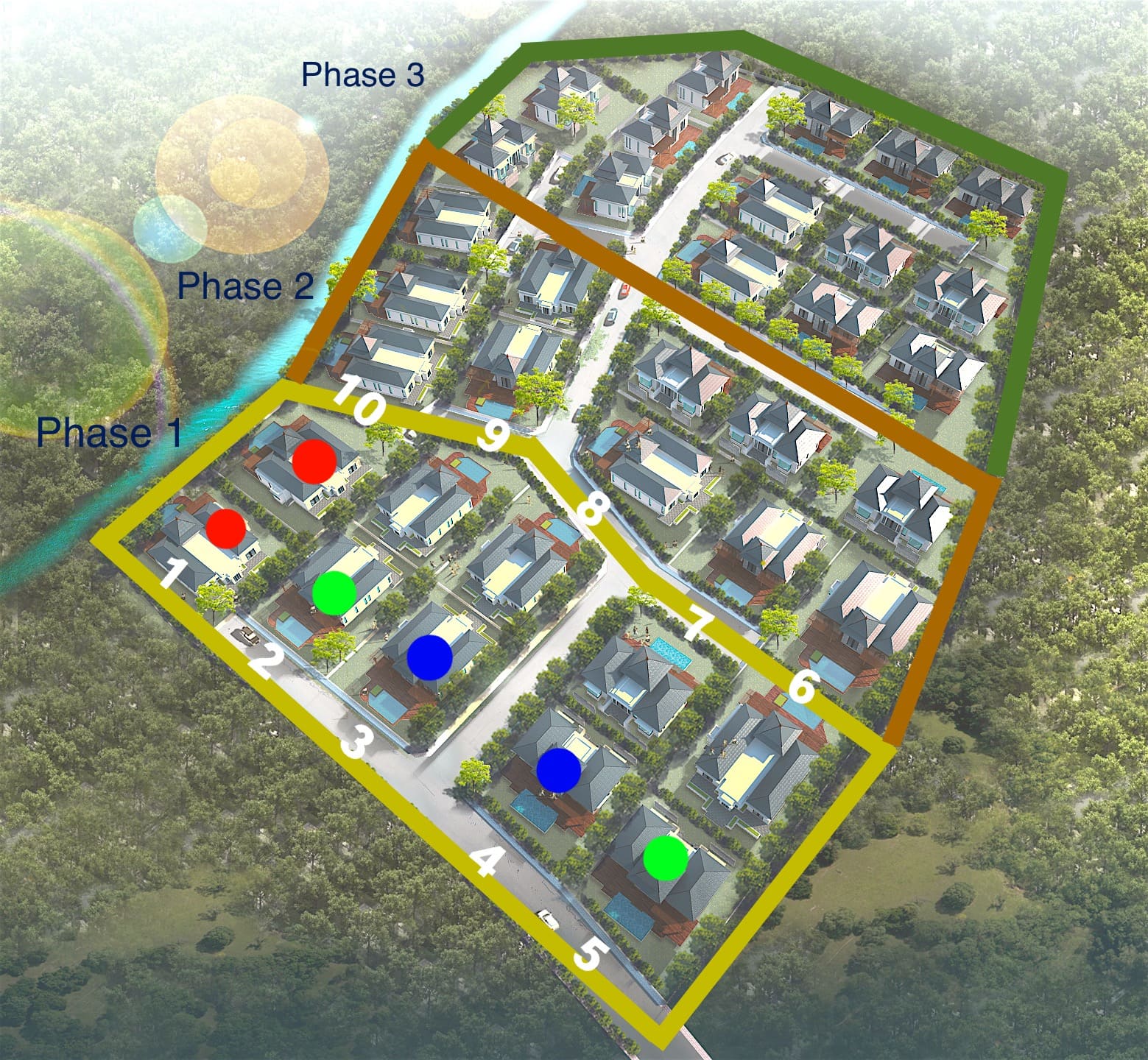 AMARIYA HUA HIN
Type A

TWO BEDROOM VILLA
Details: 2 Bedrooms, 2 Bathrooms
Inside Living Area: 171 m²
Terrace: 90 m²
Total Living Area: 261 m²
Swimming Pool: 10 X 3.80 m
Plot Area: From 700 m²
FLOOR PLAN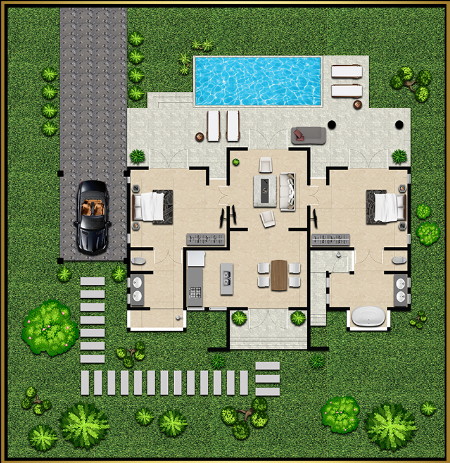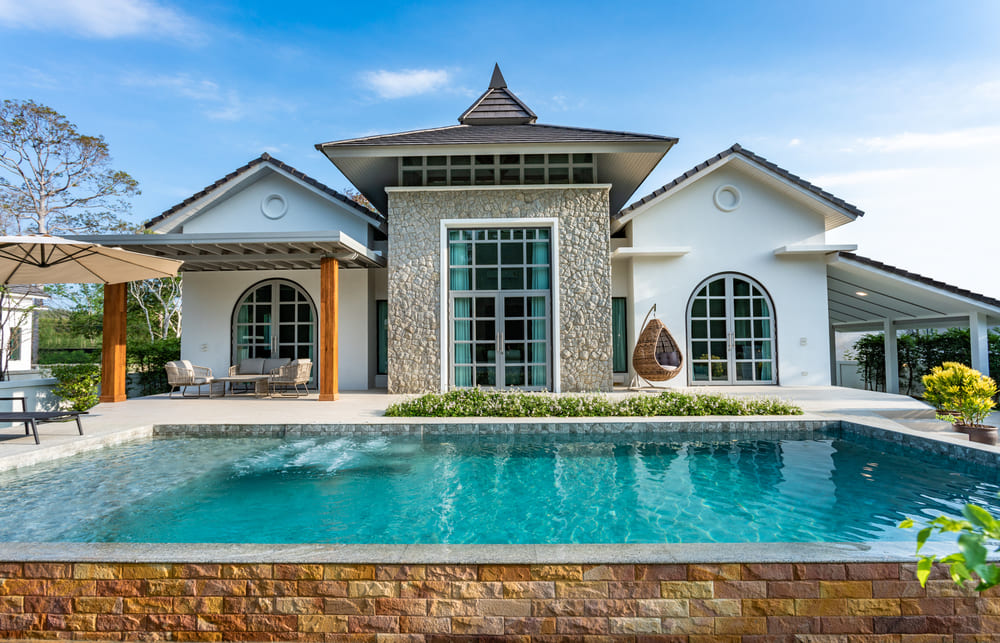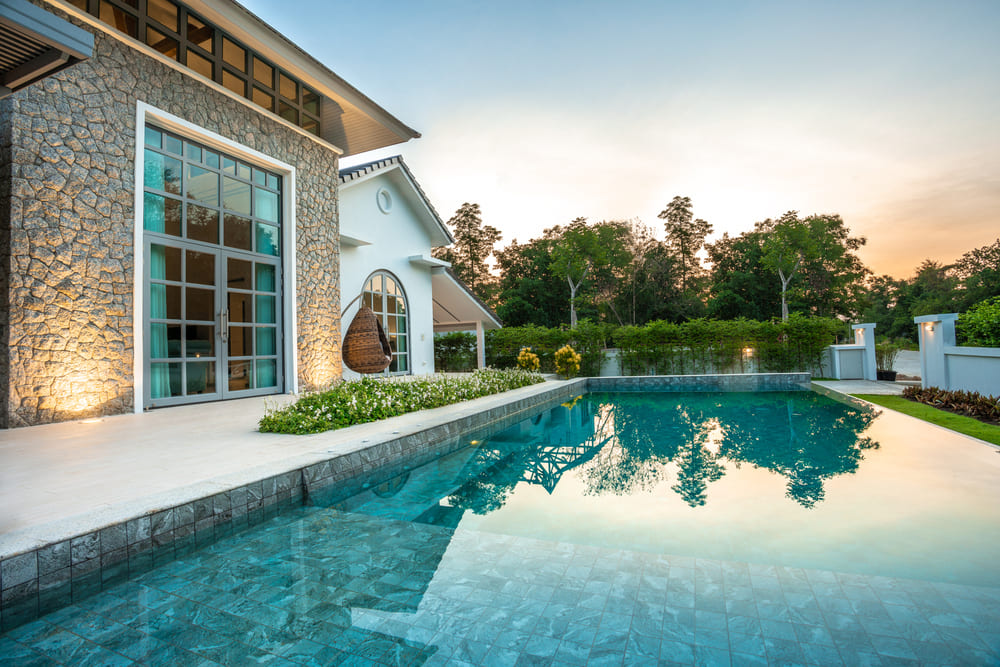 AMARIYA HUA HIN
Type B

THREE BEDROOM VILLA (R)
Details: 3 Bedrooms, 3 Bathrooms
+ 1 Guest Toilet
Inside Living Area: 223 m²
Terrace: 50 m²
Total Living Area: 273 m²
Swimming Pool: 12 X 3.80 m
Plot Area: From 700 m²
FLOOR PLAN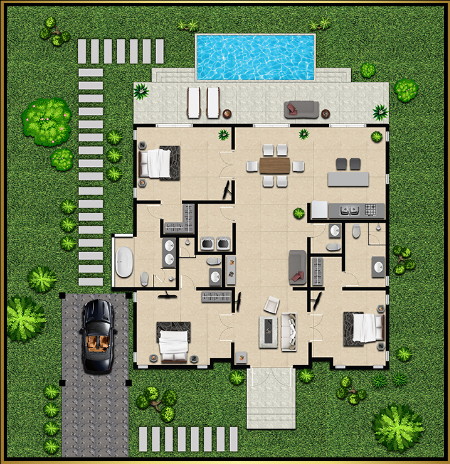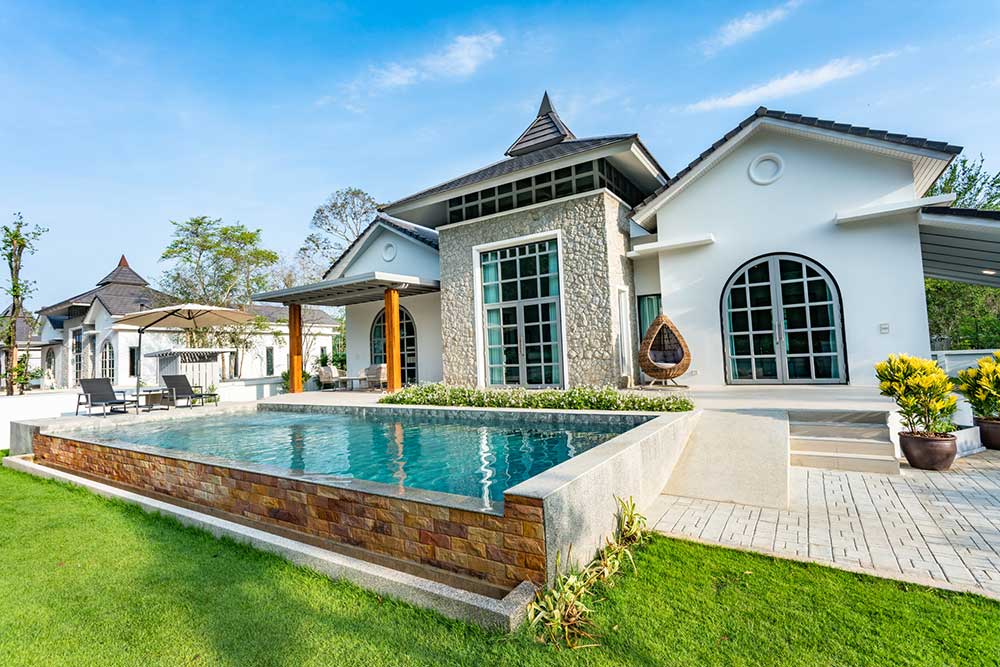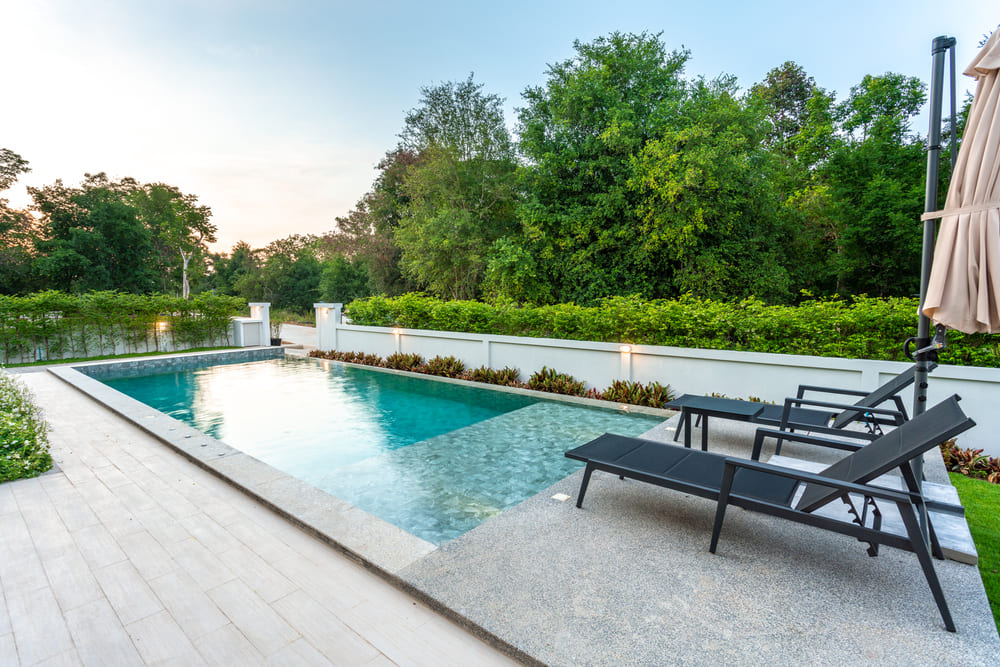 AMARIYA HUA HIN
Type C

THREE BEDROOM VILLA
Details: 3 Bedrooms, 3 Bathrooms
+ 1 Guest Toilet
Inside Living Area: 257 m²
Terrace: 79 m²
Total Living Area: 336 m²
Swimming Pool: 12 X 3.80 m
Plot Area: From 750 m²
FLOOR PLAN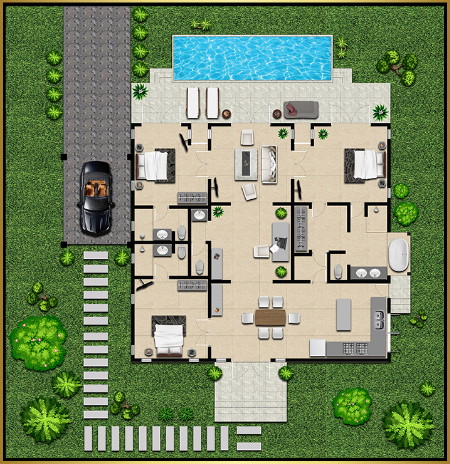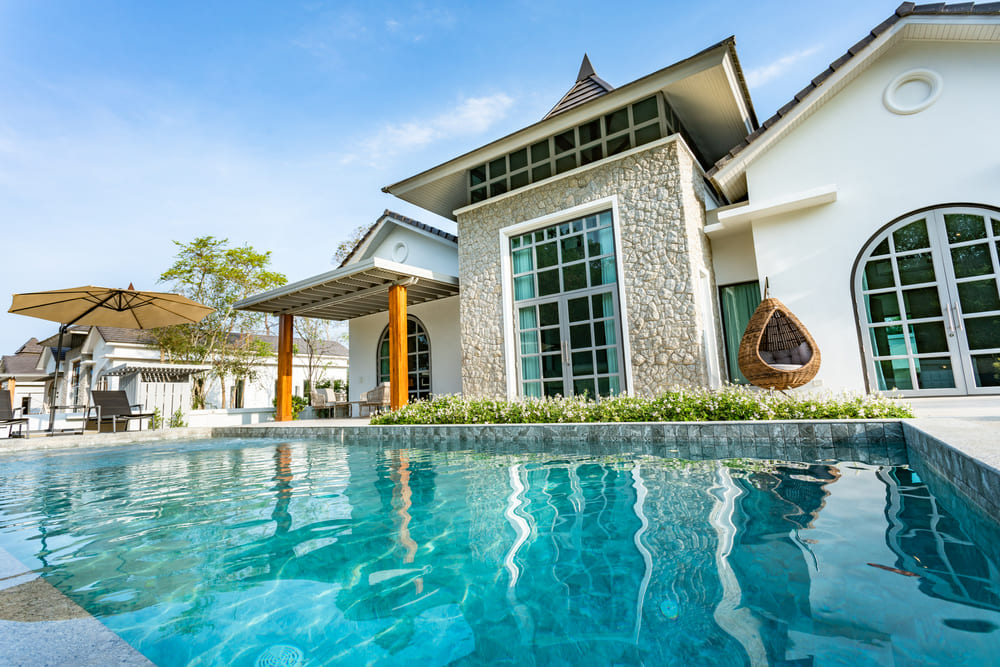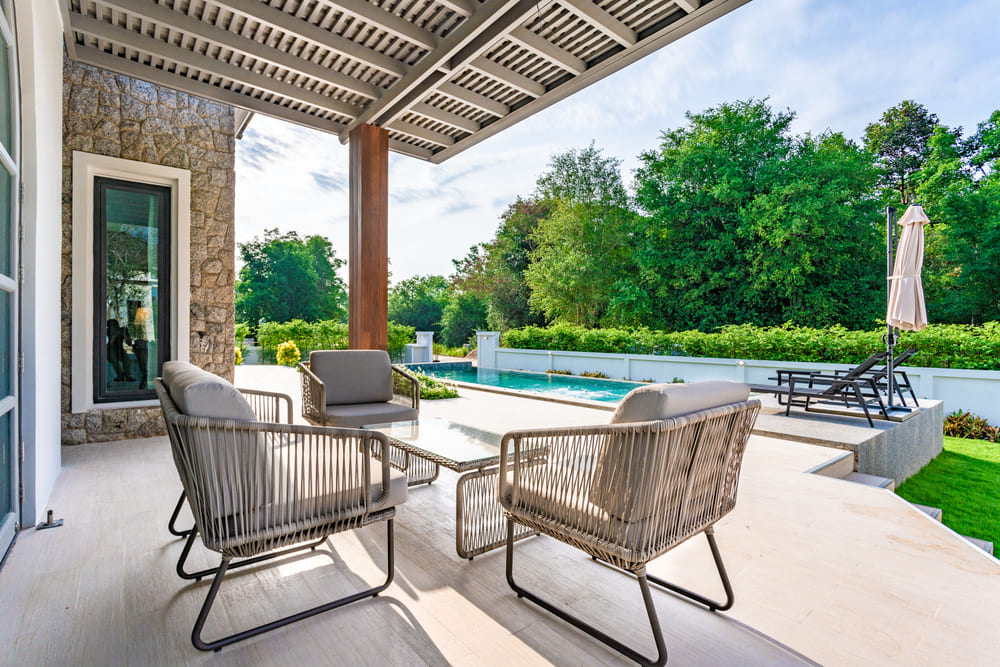 AMARIYA HUA HIN
Type D

THREE BEDROOM VILLA
Details: 3 Bedrooms, 3 Bathrooms
+ 1 Guest Toilet
Inside Living Area: 257 m²
Terrace: 79 m²
Total Living Area: 336 m²
Swimming Pool: 12 X 3.80 m
Plot Area: From 750 m²
FLOOR PLAN